Surreal fiction
Ficción surrealista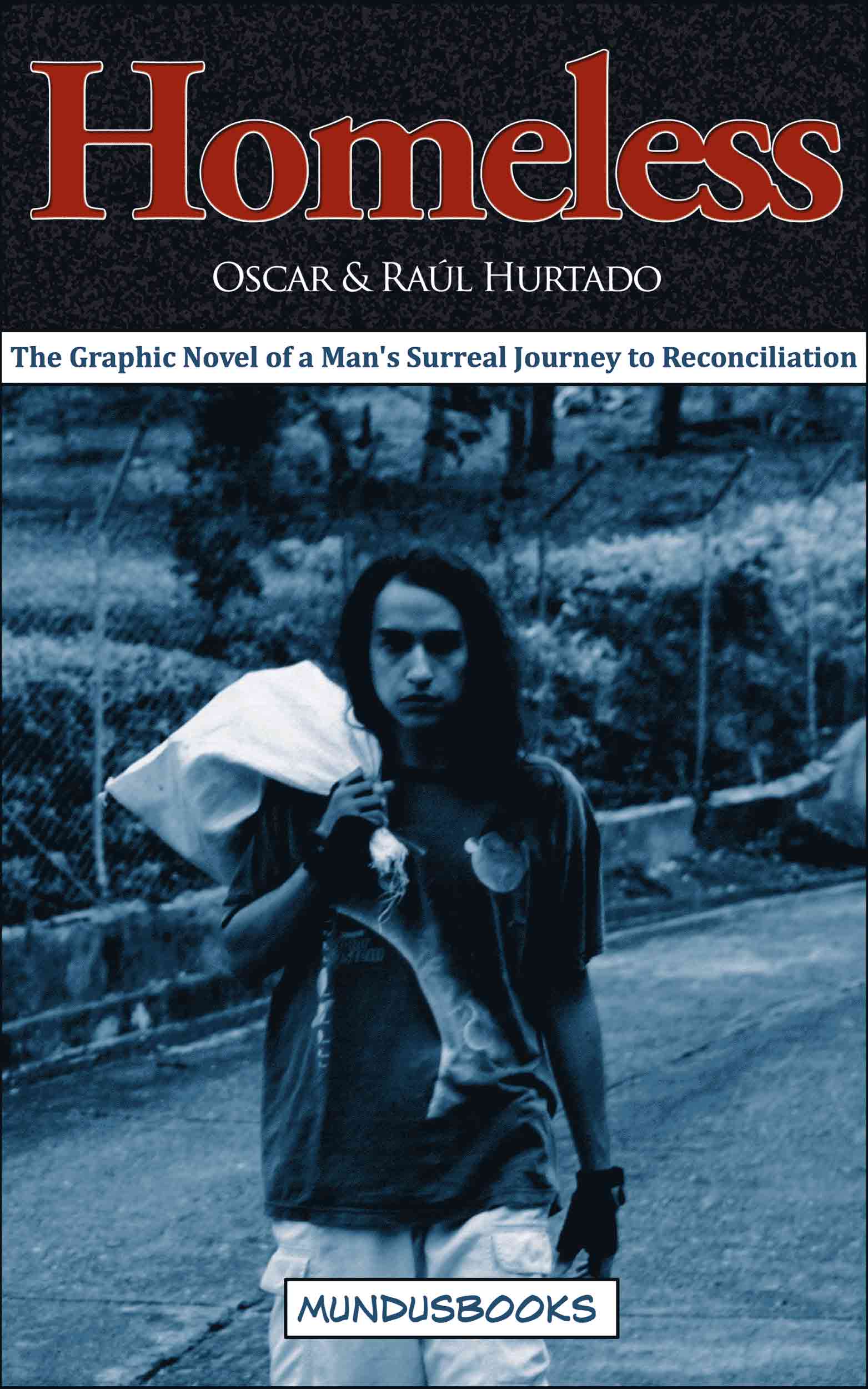 Book cover
Portada del libro
Preview on / Ver en
Amazon
The story behind the novel
Homeless began as a project to create a first story based on a book format that both my brother Óscar and I enjoy reading. After unveiling the world of graphic novels and reading classics such as Maus by American cartoonist Art Spiegelman, our interest in this format grew and with it our desire to create a graphic novel that would leave behind a message. We knew that we wanted a story that would be relatively easy to tell in pictures and that would not require a large cast.

We began by sketching the novel based on what we imagined the internal conflicts of a person addicted to alcohol would look like. A man would need to be exposed to a series of events that would suggest to the reader his struggle with alcohol. His addiction could not be obvious but rather had to be intuited through symbols and objects. The homeless man would also need to face his past and somehow find peace inside after losing the most valuable part of his life: his own family.

It was then that came to us the idea of using surrealism by mixing dreamlike events with reality, often adding illogical situations that would only serve to increase the level of tension and internal conflicts on the part of the main character. Soon after, we created the storyboard and so the date for shooting was finally set.

Homeless was shot near the city of Cali, Colombia in an area known as Dapa, a place that offered modern locations for indoor shots as well as beautiful forests, within walking distance, for more natural sets. The novel features me as the homeless man and my sister Carolina as a relative or wife of the man. The photographer and director was my brother Óscar who also worked together with me to write the story.
La historia detrás de la novela
Homeless comenzó como un proyecto que buscaba crear una primera historia basada en un formato de publicación que tanto mi hermano Óscar como yo disfrutamos leer. Después de descubrir el mundo de las novelas gráficas y leer clásicos como Maus del historietista estadounidense Art Spiegelman, nuestro interés en este formato creció y con él el deseo de crear una novela gráfica que dejase un mensaje. Queríamos una historia que fuese relativamente fácil de contar a través de imágenes y que no exigiera muchos actores.

Así pues, comenzamos a bosquejar lo que nos imaginábamos son los conflictos internos de una persona adicta al alcohol. Un hombre tendría que ser expuesto a una serie de eventos los cuales le sugerirían al lector que éste es adicto al alcohol. La adicción no podría ser algo obvio para el lector quien más bien debería intuirla a través de imágenes y símbolos. El indigente tendría además que enfrentar su pasado y de alguna manera encontrar la paz interior después de perder lo más valioso en su vida: su propia familia.

Fue entonces cuando se nos ocurrió hacer uso del surrealismo al mezclar eventos propios del mundo de los sueños con aquellos del mundo real, introduciendo situaciones ilógicas que sólo servirían a acrecentar la tensión y los conflictos internos del personaje principal. Poco después, creamos el primer storyboard o guión gráfico y fijamos la fecha del rodaje.

Homeless se rodó cerca de la ciudad de Cali, Colombia en un sector conocido como Dapa, un lugar con construcciones modernas que nos sirvieron para las tomas internas así como bosques muy hermosos a una distancia caminable para aquellas tomas al aire libre. En la novela aparezco yo haciendo el papel del indigente y mi hermana Carolina aquél de un familiar o la esposa del hombre. El fotógrafo y director fue mi hermano Óscar, el cual además trabajó junto a mí para escribir la historia.
A few shots / Algunas tomas
Homeless man walking down a street
El indigente bajando por una calle
Man enters an abandoned house
El hombre entre en una casa deshabitada
Another message appears next to him
De nuevo un mensaje aparece a su lado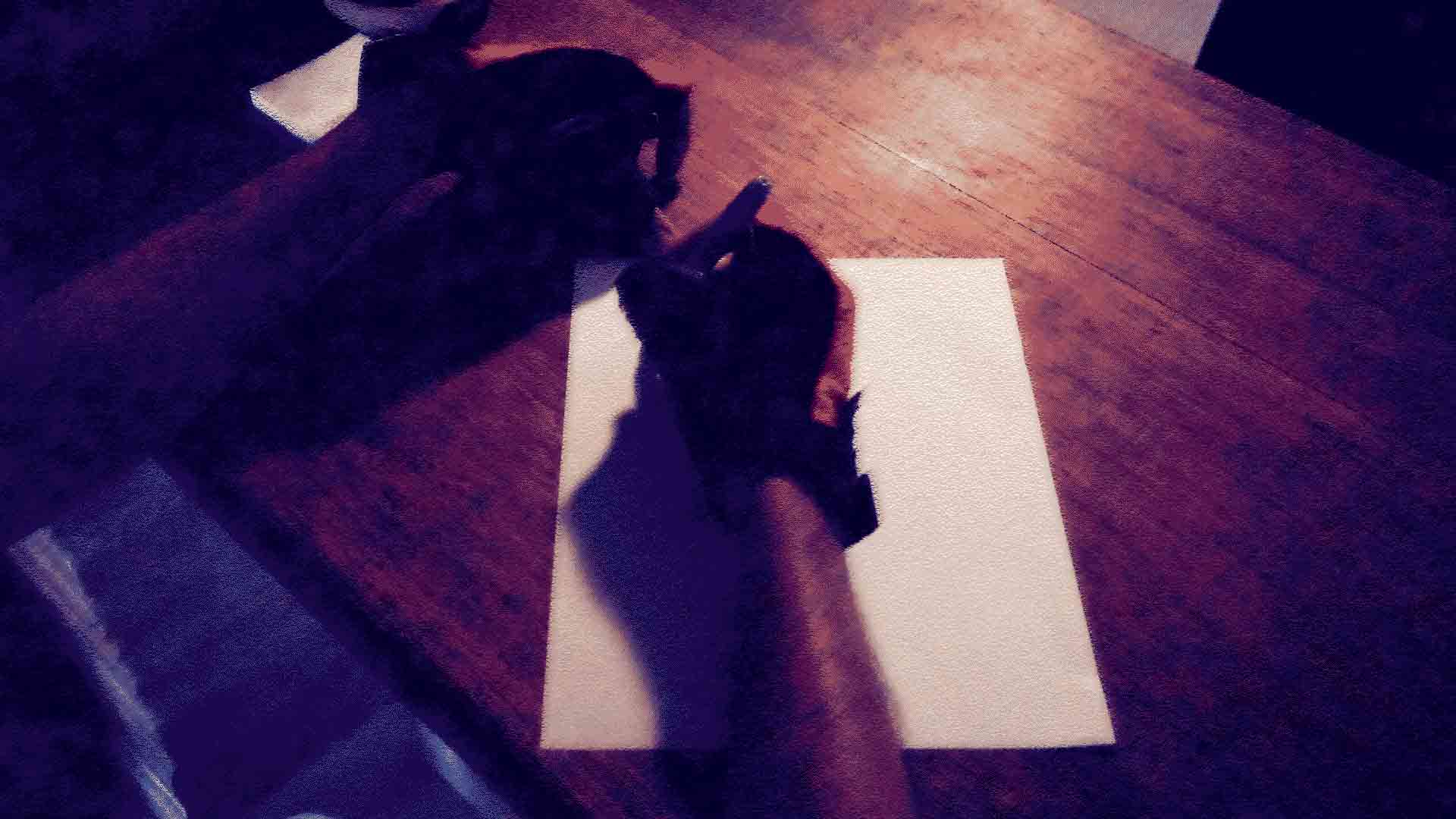 Homeless man leaves a message to someone
El indigente deja un mensaje a alguien
A moment of peace before disappearing in the water
Un momento de paz antes de desvanecer en el agua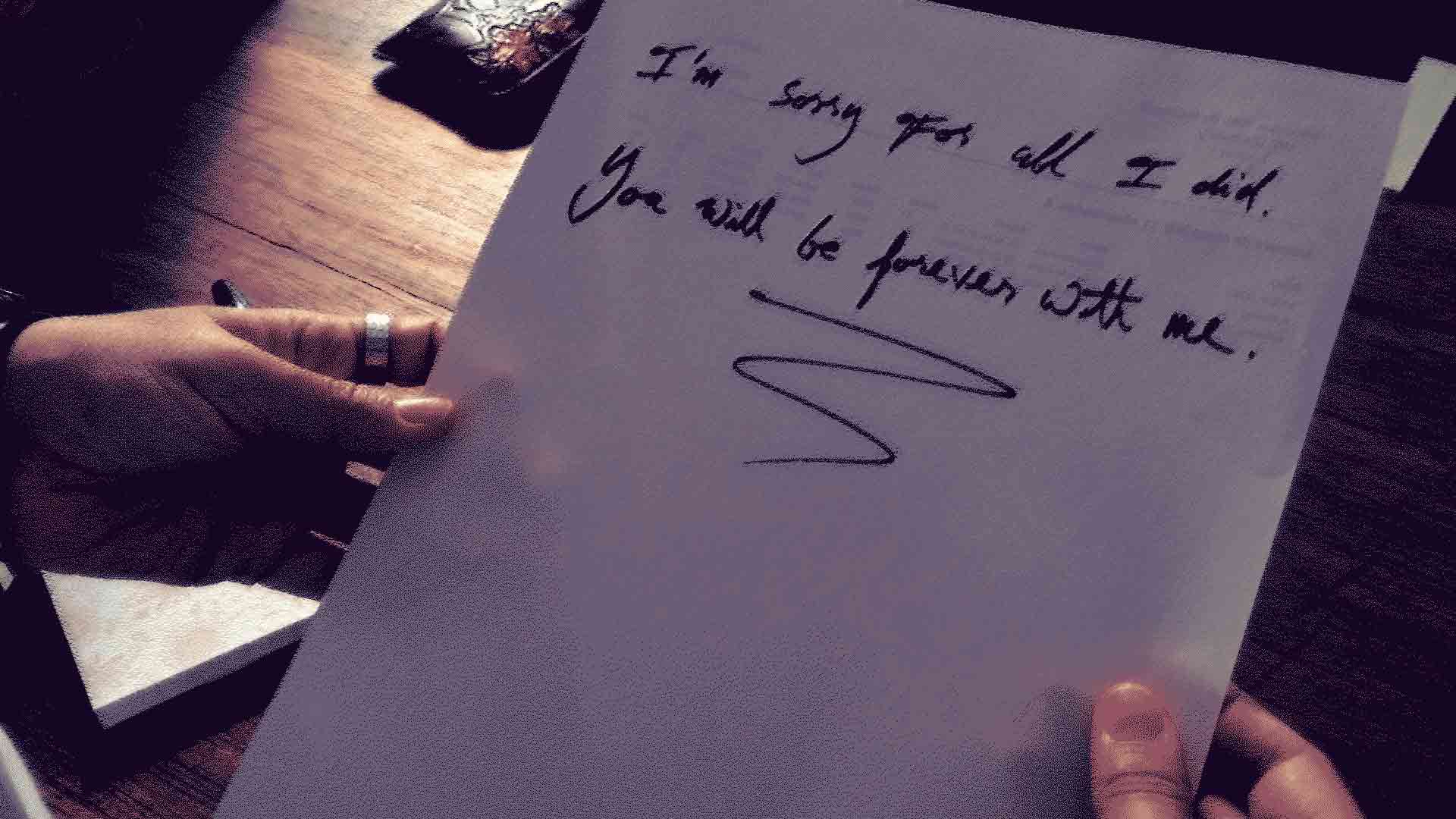 A woman reads the man's message
Una mujer lee el mensaje del hombre